When we first sat down with Grandmother Sarah and her two youngest grandsons to hear about the impacts of being newly enrolled in the feeding program in Buchanan, Liberia, Ben was seven years old. He was wearing a tattered t-shirt that said "Rookie." In many parts of the world, a shirt's slogan is a medium for self-expression. In Buchanan, what counts is owning a shirt. If Ben was a rookie at anything, it was the realization that his name was on a list, and he was part of a program in his community where he would receive food each weekday.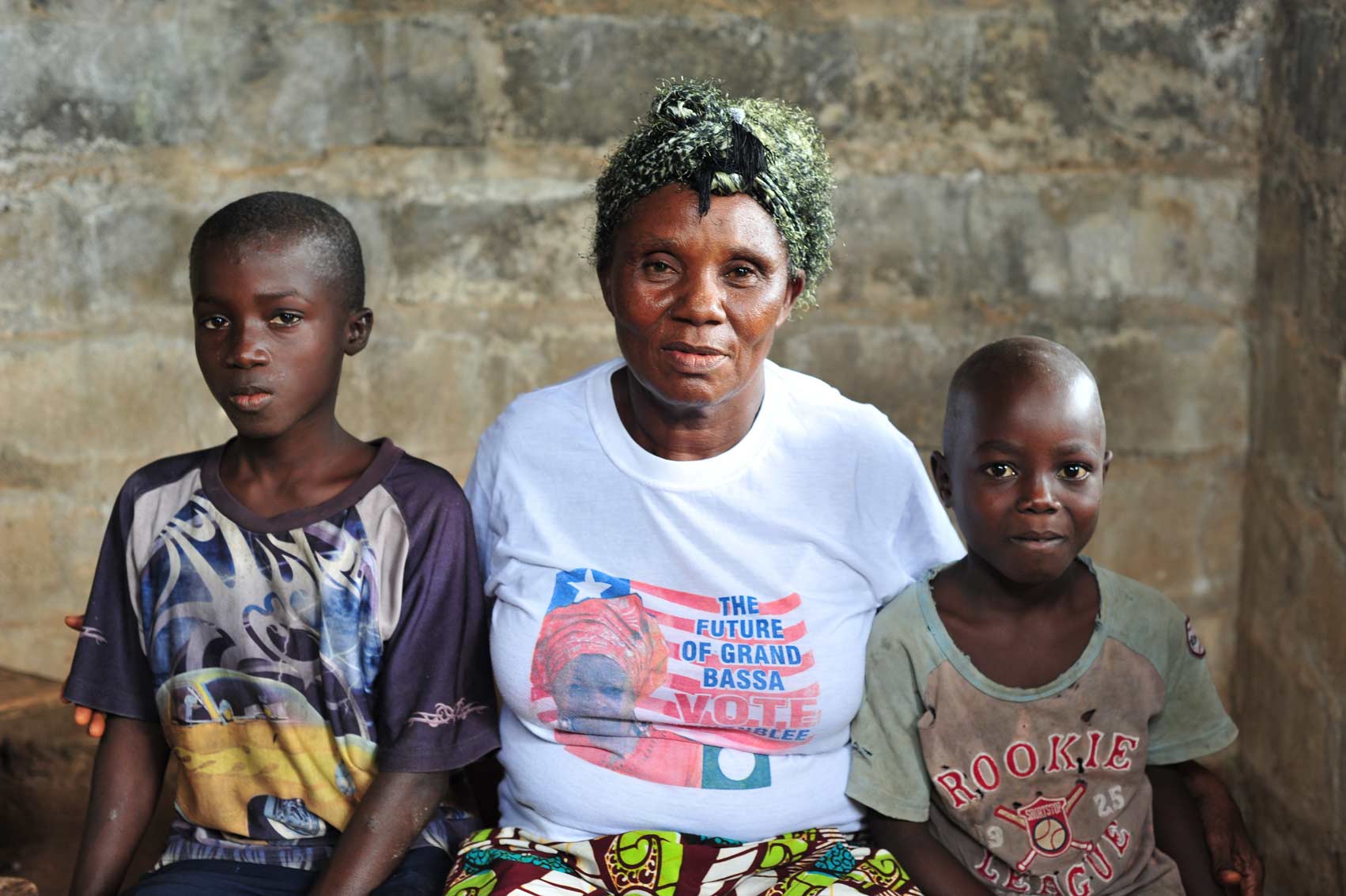 Both boys live with their grandmother and have no memories of their parents. Sarah has cared for Ben since he was a baby. He is the child of Sarah's oldest son. Sarah says her son died of starvation. Ben's mother left Buchanan out of desperation to find work and never returned. Ben's cousin Harrison has lived with Grandma Sarah since he was four years old. Harrison's father was killed during Liberia's civil war. Harrison's mother also left Buchanan to search for work opportunities and has not returned. Many caregivers in Liberia are grandparents and older surviving relatives who work tirelessly to fill the gaps created by the absence of a missing generation.
When asked how many other cousins and children also count on his grandmother Sarah for food and survival, Ben pauses, looks up as if counting and finally answers, "There are plenty." He helps his grandma collect and carry water from the community well and with other chores around their one room dwelling.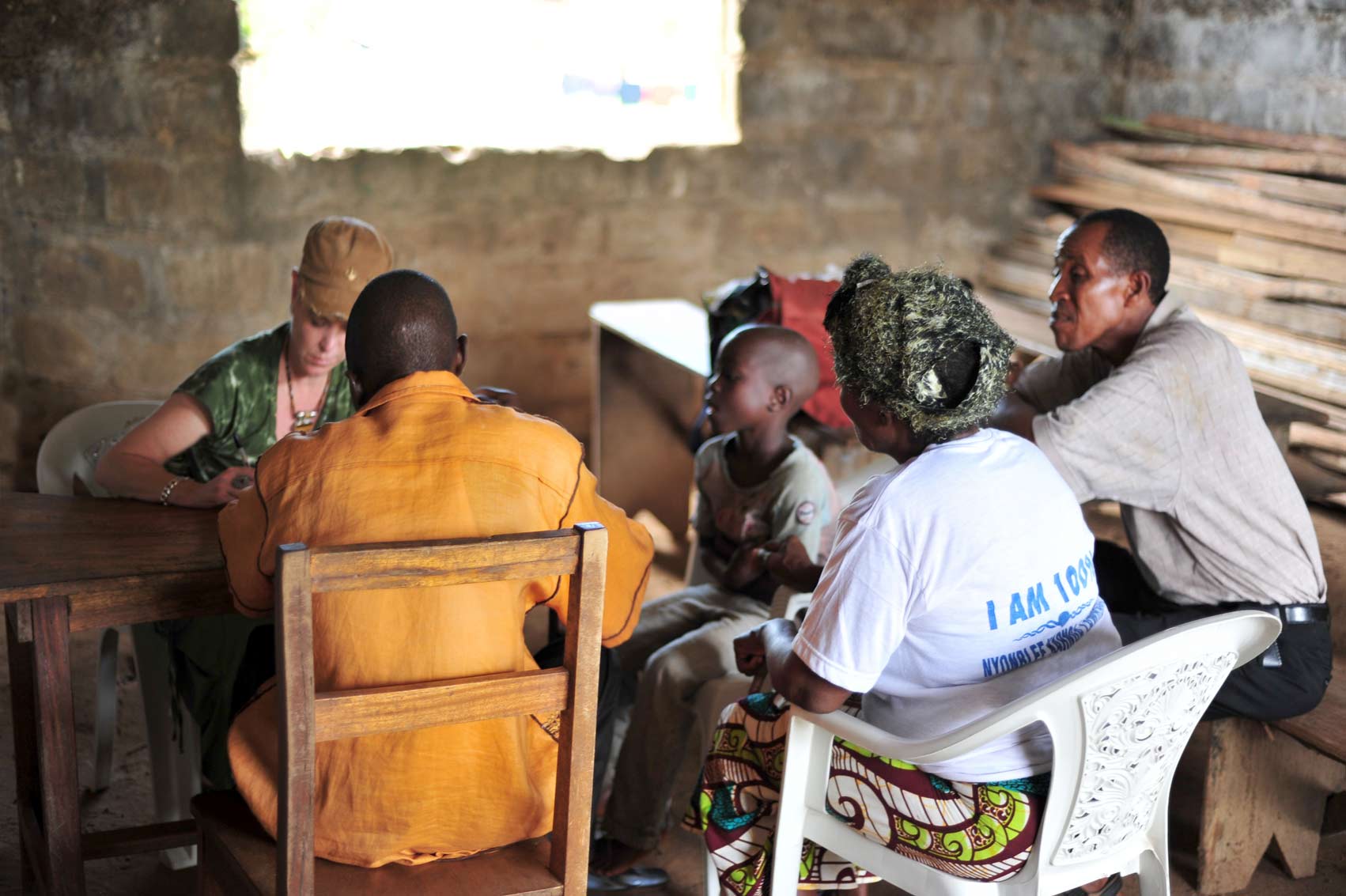 Five years later, Ben is attending school, eating well, and growing into a healthy and happy young man. He says he has a lucky friend who owns a bicycle and Ben enjoys taking his turn behind the wheel and pedaling around the dusty, rutted streets of Buchanan. He says he wants to be a "footballer," although he doesn't have his own ball. Most of all, he loves coming to the WCF supported feeding program each weekday, where he sees familiar faces ready to welcome him with a hot meal. His favorite meal is the potato greens, which are mixed into a soup. He also loves the dark red beans that are grown locally, and bitter ball (like Egg Plant) that are lovingly prepared by the nine cooks on staff.
Ben has never been on airplane, but he can see them occasionally in the sky over Buchanan. He says if he could fly away, he would go to visit America. He has heard it is a country with "a lot" of food. When he is older Ben says he will work hard to take care of his grandmother Sarah and show her the same love and care she has devoted to him.